Meet our friendly, experienced pediatric providers and staff at TLC Pediatrics! Our entire team is dedicated to helping you and your child feel at home from the moment you walk through the door. We're proud to serve the needs of the children of Norwalk, CT and surrounding areas.
We pride ourselves in being an exceptional pediatric practice where children come first. Our child-focused practice works hard to meet the needs of children from infancy through adolescence. Compassionate, knowledgeable and supportive staff is the cornerstone of TLC Pediatrics quality care. All of our pediatric providers and medical staff are highly trained professionals, and maintain the highest level of accreditation in pediatric care to address the special needs of infants, children, and teens.
---
Patricia Jorquera, MD, FAAP

Patricia Jorquera, MD (aka Dr. Patty), who founded TLC Pediatrics in February 2008, is a board-certified pediatrician and native Spanish speaker, born in Chile. Dr. Patty attended New York University School of Medicine on a full scholarship, and Yale-New Haven Children's Hospital Residency Program. She is a Fellow of the American Academy of Pediatrics, as well as a member of the Fairfield County Medical Association and the Connecticut Medical Society. She has been practicing general pediatrics in Fairfield County since 1999, specializing in child development, asthma and allergy, and obesity. Dr. Patty's mission at TLC Pediatrics has been to serve her patients with the highest quality of care, in a friendly, family style environment. She has emphasized quality of care, continuity, and education, which has enabled TLC Pediatrics to become a certified Level 3 Patient Centered Medical Home.
She is currently a volunteer at "Count On Me Foundation", and has volunteered in medical clinics in Ecuador in 2006 and traveled to Haiti in January 2010 to assist in the relief efforts after the earthquake.
During her time off, Dr. Patty enjoys many hobbies, such as hiking, jogging, and gardening. She has two boys who keep her busy and young!
---

Alicia Zeidan, APRN, Certified Lactation Counselor
Alicia Collen Zeidan, APRN, is a board-certified Family Nurse Practitioner who joined TLC Pediatrics in 2017. After graduating from Wesleyan University, Alicia had a brief foray in business management before deciding to pursue medicine. She began her medical career as a Registered Nurse, working first in a Manhattan fertility practice, then in pediatrics, while completing her Master's at Pace University. Upon receiving her MSN, Alicia started working in community health, treating patients from infancy until late in life, and managing a broad array of acute and chronic conditions.
In addition to practicing general pediatrics, Alicia is also a Certified Lactation Counselor, seeing mothers and infants for breastfeeding consultations. Having 3 young children at home has made her empathetic to the challenges of parenting, and she is passionate about helping new (and not-so-new) parents navigate the demands of raising healthy, well adjusted children. She enjoys partnering with kids of all ages and their families to achieve healthy growth and development, and to create habits that turn kids into healthy adults.
Alicia speaks French and medical Spanish. When she is not working, she enjoys skiing, the beach, learning about different cultures, and hiking with her husband, daughters, and Golden Retriever.
---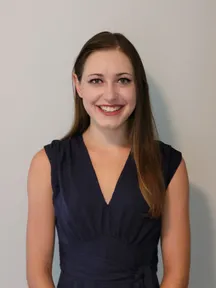 Melissa McCarthy, PA-C
Melissa McCarthy PA-C is a board certified physician assistant who joined TLC Pediatrics in 2021. She was raised in Connecticut then attended DeSales University in Pennsylvania, majoring in medical studies with a minor in philosophy, while working as a certified nursing assistant. She continued at DeSales earning her Master of Science in Physician Assistant Studies in 2019. Upon graduation she worked in a small pediatric office in Pennsylvania before returning to New England. Her special interests include mental health concerns and promoting healthy lifestyle choices. She believes in the power of patient education and the importance of empowering children to take control of their own health.
In her free time she loves hiking, running, crafting, cooking and donates blood regularly.
---
Cindy Wechsler, APRN
Cindy Wechsler, APRN, is a board-certified Pediatric Nurse Practitioner (CPNP) and has been caring for children and their families for over 30 years. Cindy earned a Bachelor of Science in Nursing (BSN) degree from Adelphi University then pursued a Master's of Science in Nursing (MSN) degree from Yale University. Over the course of her career, Cindy has worked as a Nurse Practitioner at a few pediatric practices throughout Connecticut, as well as at a weight loss center, and has been a nurse consultant at several daycare and preschool facilities. In addition to her nursing degrees, Cindy has obtained training as a Holistic Health Counselor, Certified Educator of Infant Massage and Certified Mental Wellness Coach. Throughout her career, Cindy has helped many families navigate the challenges of parenting from the newborn period through the college years. Cindy's passion and mission is to educate parents on how they can be proactive in fostering self esteem and lifelong wellness of their children by focusing on nutrition, sleep hygiene and effective parent-child communication.
Cindy is the mother of two healthy, well-adjusted young adults. When Cindy is not in the office, you can find her training at the gym (a former professional competitive bodybuilder), cooking in the kitchen, revamping recipes, reading, playing word games or enjoying the great outdoors.
---
Our friendly Clinical Staff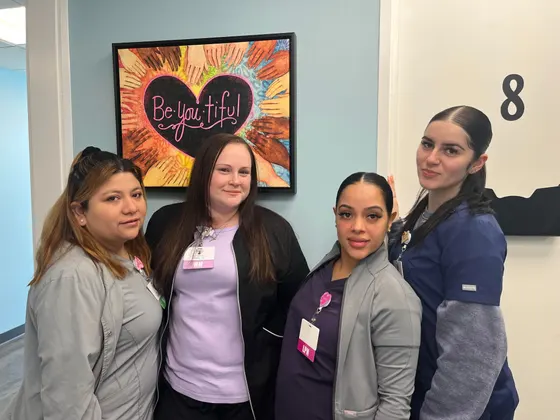 Vanessa, MA, Deana, RN, Melissa, LPN and Brianny, MA
---
Our Professional Reception and Billing Staff
Carmen, Tatiana, Maria Elena, Lupe and Melissa
---
And....meet Lola!
Lola joined our practice in the spring of 2022, and is a trained therapy dog. She has been enchanting patients and staff alike ever since!
If your child is nervous or hesitant to be at the office, please make sure to request a visit with Lola!